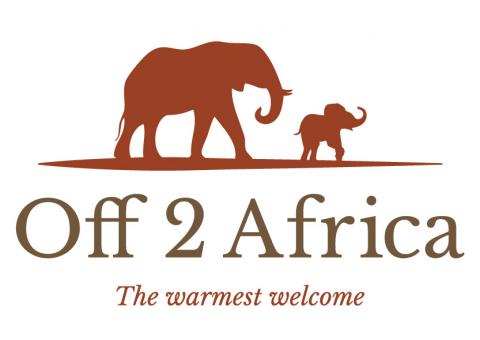 Off 2 Africa is a small, Zimbabwean based DMC (destinations management company) operating out of Harare and Vic Falls, Zimbabwe. We create holidays and safari experiences for people from around the world, and we'll carefully tailor-make any itinerary from scratch to fulfil your African dreams.
There is no job too big or too small for us. Everything from accommodation to car hire, internal flights, beach holidays and anything else that your mind can dream up - we'll make sure you are happy and well looked after during both the booking process and the actual trip of a lifetime!
We pay a great amount of attention to detail, ensuring we are constantly providing a 5* service. Having been on the ground offering bush and beach safaris in and around Southern Africa for over 18 years, we're confident that our passionate team and all their experience and knowledge will have you feeling at ease, excited and genuinely cared for even after your you trip has come to an end!
Whilst there are many travel agents and tour operators to choose from, who will undoubtedly create incredible tours, we feel there are some great reasons to use us at Off 2 Africa…
For over 18 years we have successfully arranged holidays for a growing number of clients from around the world.
We offer all of our services in both English and German.
We're totally up to date! We travel to all the major destinations in Zimbabwe on a regular basis, as well as having a great first-hand knowledge of tried and tested top spots across Southern Africa.
We charge NO service fees and guarantee the same price, often better, than going to a lodge directly!
We're constantly aware of the best offers and specials, and we do our best to make you aware of them too, through our monthly newsletter.
We offer secure and easy to use payment gateways that allow the use of credit cards and payments from abroad; as well as of course local online RTGS and Ecocash payments in Zimbabwe.
We can arrange your entire holiday from start to finish including internal flights, activities, car hire, road transfers and much more, in order to take the pressure off of you!
We LISTEN. We make sure that our suggested itinerary is personally hand-crafted and created especially to suit your every wish.
Our top priority is getting your holiday right. We're completely reliable and make sure we get back to you within 24 hours.
Independent expert advice - we have no bias to any accommodation suppliers, ensuring we offer you the full range of properties to stay at to suit your needs.